Beard! Beard! And Beard! From the rock star to a footballer, from the heroes of Hollywood to the cricketer and from the political celebrity to Bollywood-everywhere beard is a very common fashion from the period human being learned to be fashionable. Here is some smartest celebrity beard.
1. Brown, short but rough and tough beard
Prince Harry, the younger son of Prince Charles and Princess Diana, has come back in his bearded face. The beard of Prince can be termed as a remote best friend. It means that he sometimes leaves it but anyhow he again comes in contact with his lovely beard. Like reuniting the best friend, Prince Harry again and again keeps his red beard.
In June 2015 Harry was seen as shaven but gradually he has got his beloved tanned beard. Most recently he has been found in Football field, Official meeting and even in rugby field. Everywhere he was the point of concentration because of his red beloved beard.
Now compare yourself which Prince Harry is smarter? Bearded or shaven?
2. Wild but sober and classical heroic beard
Have you seen the celebrity actor Liam Hemsworth of Australia? How smart have you found him? Extremely smart in his new look, No? That child actor of after the 90s is now a grown up and smarter man. What have changed his look? Can you imagine? Yes, his bearded look is the most spectacular reason for his popularity as a hero among the girls especially.
If you compare his early picture with his recent photos, anyone can find a groomed, classy bearded complete Liam Hemsworth. Here in lies his story of being male.
3. David Beckham cut – Latest Balbo
David Beckham is probably the first fashion conscious Football player who is also well looked. The different styles of his beard are very much noteworthy in his fashion based football career. From the middle of his career, he basically started keeping a beard and only from then he started catching the eyes of Fashion Media. His classy beard along with well-groomed mustache has become a craze among the then youngsters. Still today no football star can cross his limit as a fashion icon.
The beautiful brown beard of this former Real Madrid star is now being followed by many inside and outside the field.
4. Side trimmed Beard with mustache line
So far what is the greatest spark of the Euro-16 championship? Off course the rise of Wales. Then which star of Wales is striking the most? Gareth Bale is the most twinkling star of this competition this year.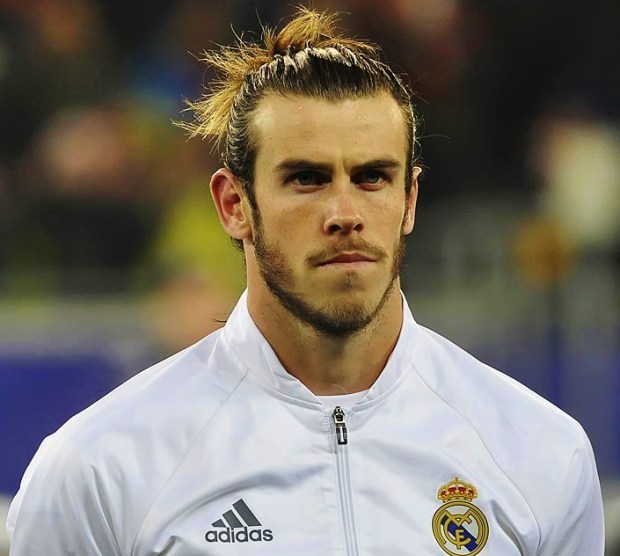 His serious speed along with his exceptional physical qualities has already made him an exception. This time, he is on the concentration of the world for glamor also. The glamor of this Real Madrid winger has been accelerated with his high trimmed beard. Really, Gareth Bale looks exceptionally smart with his classy beard. Perhaps, he is going to be an icon for fashion world from Great Britain after David Beckham.
5. A Simple but stylish bearded Man
Another bearded celebrity, who is basically famous for the bearded face he possesses now. He is one of the rarest actors who started his acting career as a child at the age of 10 but continued his career later.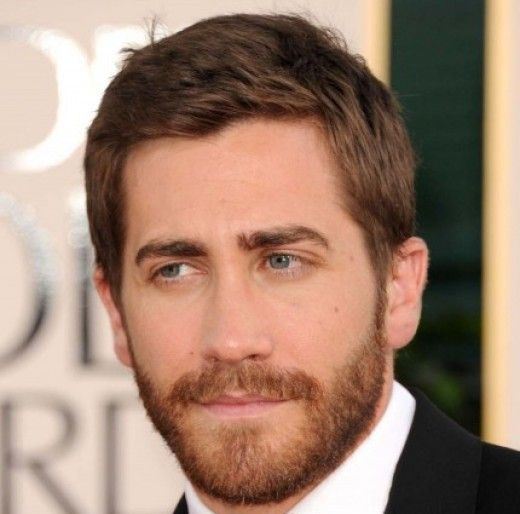 Most of the famous child actor generally can't come out of his or her childish image. But Jake Gyllenhaal has done the impossible as possible by changing his outlook and face. Actually, his well groomed and manly beard has given him the chance and he is successful in his endeavor to transform into a man from a child on the screen.
6. Full modern beard with a line of Mustache
In the game of cricket at this moment Virat is a craze. His most of the fans are the teenage girls. His classic but destructing batting has won the heart of the cricket fans but his gorgeous bearded look has won the heart of the girls all over the world as well. His well-trimmed beard is so much popular that it is now becoming a trend to the young cricketers. How handsome and rocky he looks when his bearded face peeps through the grill of the helmet!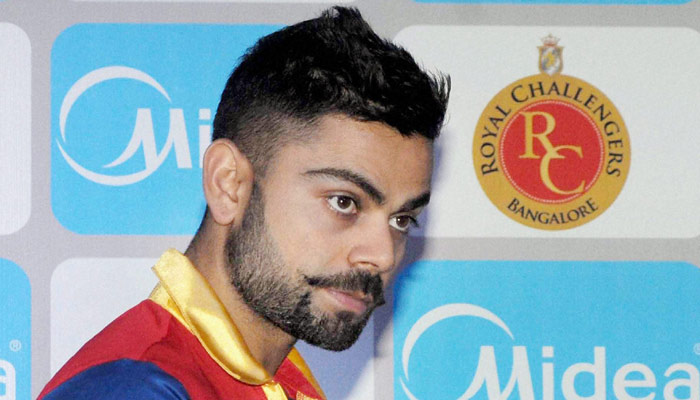 It is now becoming a proverb that to play like Kohli you must be bearded.
7. Elegant Pathan Beard
The transformation of a boy to man may be the best caption of the  above pictures. The young school boy of 1997 has been a craze in the field of the game of cricket from the very beginning of his career. But his transformation as a man is very much noteworthy. Once he was known as the cutest cricketer but now? Now he is one of the manly cricketers. His well-built muscle along with the shiny beard and hair has actually made him a man from a cutie. If more than 50 smart model stands beside him parallel, he must be chosen as the best.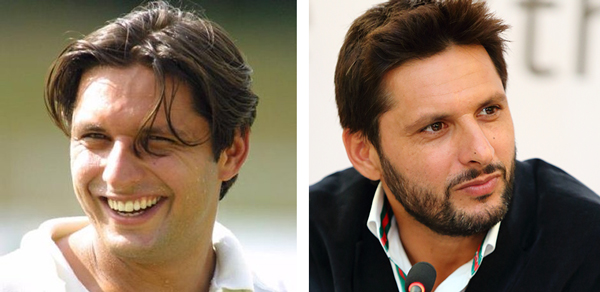 His bearded image has made the girls over the world inside the stadium to show the placard "Marry me Afridi".
8. Light Brown beard in white face
What a soft but manly face is this? Michiel Huisman is the person who is actor, songwriter and singer at the same time. He is famous from the very beginning of his career because of his cool but dashing look. His carefully careless beard is actually the fact of his appearance.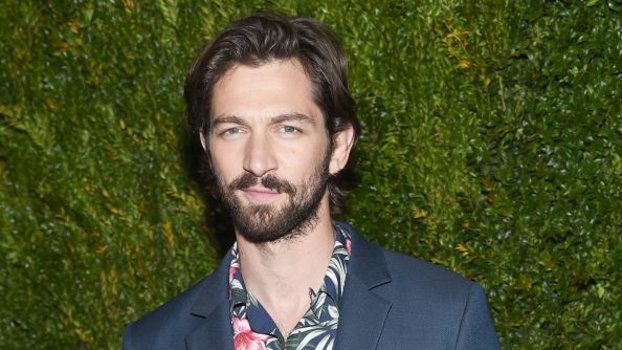 His character as Daario Naharis in Game of Thrones is his most famous look on the screen. With his cool but maintained beard  he looks like a person to be trusted.
9. Multicolored and well-trimmed beard without mustache
This around 50 years' man still possesses the look of a smart youth. The Australian actor plus director has won much international recognition and most of them are for his glamorous personality. His smart beard has eased the way for him to be heartthrob among the women of the world.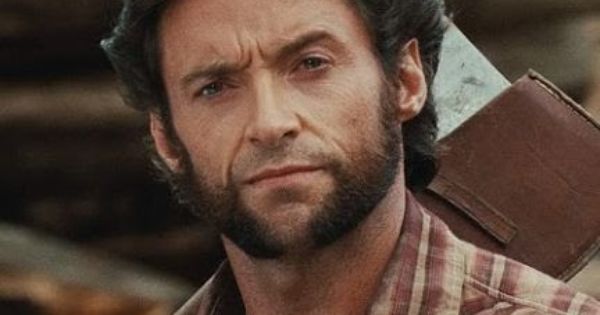 This singer-actor also shows his performance on the stage with the same personality. Basically, his well trimmed multicolored beard without mustache has become a trend for the youths over the world.
10. Short spiked beard with spiked hair
Very few singers have risen to the highest position of career by performing in World Cup final. Ricki Martin entered into the world of music by singing the song 'The Cup of Life'. He is one of the best stage performers. His highly groomed beard along with his body gesture has brought him to that position.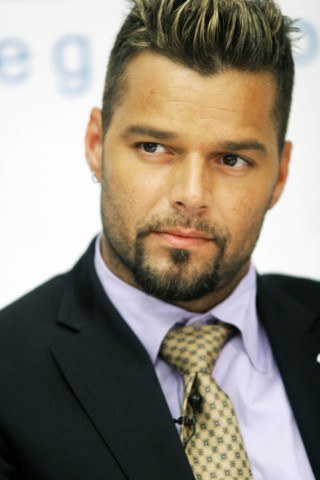 Short spiked hair with short but trimmed beard of this gentleman has managed him huge fans and followers all over the world. This style has now been turned into a mania among the teenage generation.
It is very often quoted that the design revolves. A few decades ago a bearded man was treated as clumsy and primitive. But, now? The scenario is completely different. Isn't it? A man without a beard isn't treated as a modern and smart one.
beard styles beard styles beard styles beard styles beard styles beard styles beard styles beard styles beard styles beard styles beard styles beard styles beard styles